WELCOME TO 58 PLANTELOR RESIDENCY 2018, BUCHAREST
Orit Ishay deals in the interactions of man and place, the influences prevalent in the formation of identity and nationalism. The social, political and security-related changes of the contemporary world are linked to her works, making them globally relevant. Orit Ishay examines reality through images taken from her surroundings, whether direct photographs or processed images, either by working alone or collaborating with communities. Her investigation and use of possible forms of representation and interpretation aim at raising social and political questions relevant to society. Ishay touches on the most sensitive themes impacting civil life, and does so with a profound perspective and ongoing research approach.  Her work process involves severing and reattaching connections to construct art pieces displayed in spaces where the immediate impression of that of beauty – but this is merely a façade. Presenting a manner both seductive and deceptive, she requires viewers to decipher her code. By deconstructing and then reconstruing anew, she instills places and images with new meanings. Ishay's approach is based on historical traditions relating to photography and the creation of images, one she has further developed in her unique way.
Living and working in Tel Aviv, Orit Ishay is an active artist in stills and video photography, and photography lecturer. She completed her Bachelor's degree in the Naggar School of Photography in Jerusalem (cum laude, 2006), and her Master's degree in the Beit Berl College for Art (cum laude, 2012). She has received numerous awards and scholarships for her work, and has exhibited in museums and galleries around the world. Her works are included in various museum and private collections.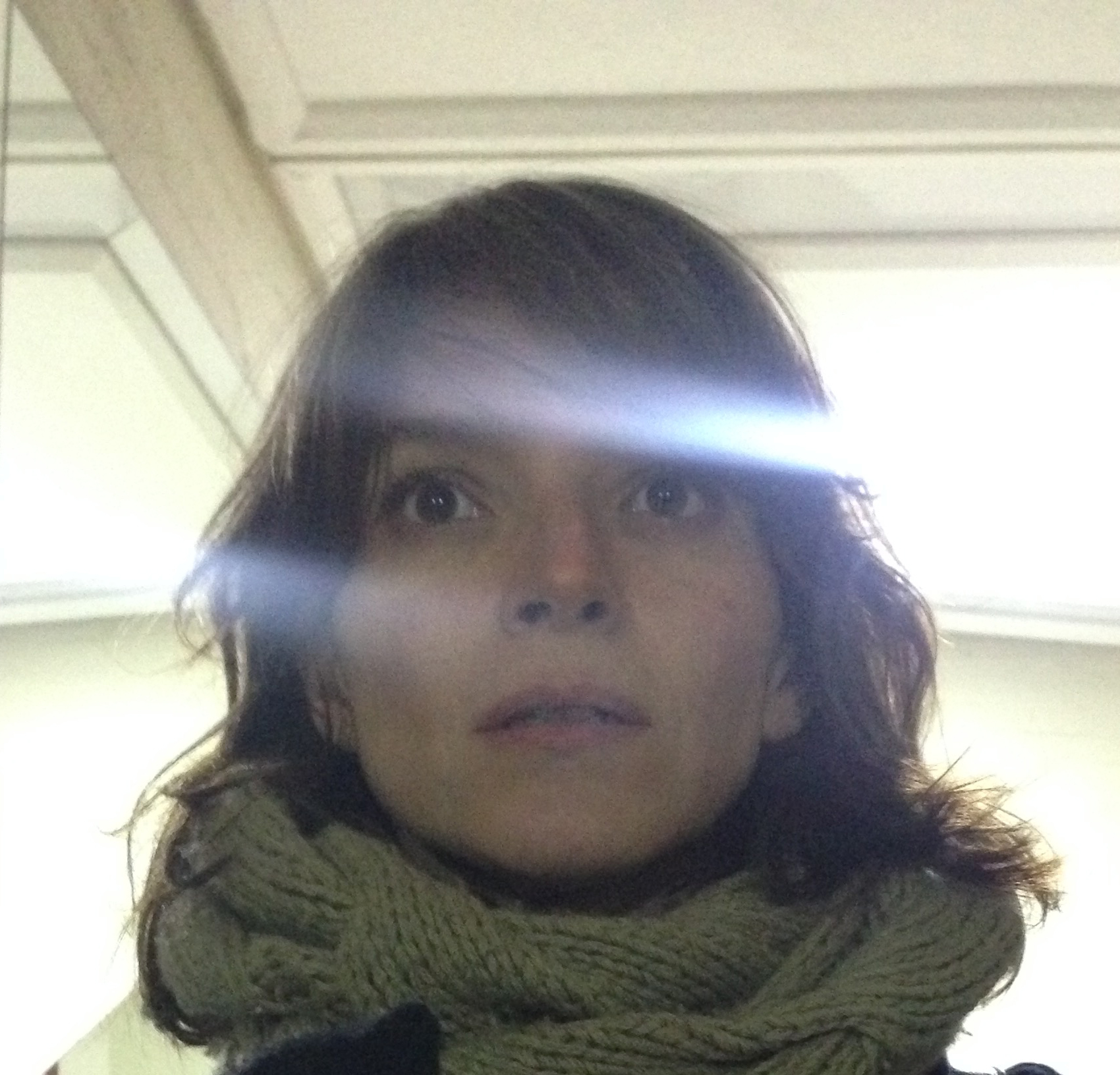 Marta Ramos-Yzquierdo is an art historian from the UCM, Madrid, MA in Cultural Management from Instituto Ortega y Gasset, and she is part as curator of the ICI New York (Bogotá, 2013). After five years living in Chile, in 2009 she moved to Brazil where she was director of Galeria Baró. Between August 2012 and July 2013 she was appointed director of the independent art center Pivô. Back in Spain, she has run the LOOP Fair 2017. Nowadays she is living in Barcelona, where she continues working in her researches and new projects.
As a researcher, Marta Ramos is part of History in display (WT), a collaborative project with contemporary artists on critical insertion in Brazilian museums. She is also developing the research Artist working, (thinking on) new economies, about the labor conditions in the contemporary art. Following these two lines of investigation,  Marta Ramos curated Emmathomasteca; Error as a star; Sublime and Dystopia, Ícaro Lira: General Field, and WORK – DO +, in São Paulo, Brazil; History is written by the victors, Felipe Ehrenberg 67//15 and its public program Visual scores, and After, Despois, Según, in Madrid, Spain; Rafa Munárriz, Sulla curva chiusa en la Galeria Macca, Cagliari, Italy; The way you read a book is different to how I tell you a story, at Jahn und Jahn, Munich, Germany; and Applications of the various flow theories, with Carlos Amorales and Los Torreznos as guests in Buenos Aires, Argentina.
Ramos has written several texts for artists –Ricardo Alcaide, Marlon de Azambuja, Alberto Casari, Cristina Garrido, Julius Heinemann, Victor Leguy, Bruno Moreschi, Yoshua Okón, Sara Ramo, Flora Rebollo, Matheus Rocha Pitta, Sara&André, Tercerunquinto or Fábio Tremonte among others– and she also writes for magazines as Arte al día, arthishock and a-desk.org.
OPEN CALL 2018
Plantelor 58 Residency – Photo Focus
The Romanian Association of Contemporary Art (ARAC) in Bucharest, Romania is offering a residency opportunity for a curator and an artist working with photography to document and envision a site-specific project in Bucharest for this summer.
Application deadline is the 28th April 2018. All submissions and questions are to be addressed to contact@arac.ro. 
Read more... or Download PDF
Academic Drawing by artist Kazimieras Sližys
Kazimieras Sližys worked together with curator Anca Verona Mihuleț to develop the Academic Drawing exhibition which opened between the 26th of September and the 15th of November, 2015. The research project of the Lithuanian artist implied instruments that didn't aim to define an aesthetic statement; the conscious fragmentation of space, the usage of the sound and light for defining the immediate area of interest imposed unexpected forms of organizing the collected information. In order to avoid subjectivity and limit his possibilities, the artist had worked according to a well-established plan ever since his departure from Vilnius.
Infrastructure by artist Helena Wallberg
The exhibition Infrastructure was the result of the collaboration between Helena Wallberg and Anca Verona Mihuleţ, during the two months spent by the artist at the residency "Plantelor 58" and it opened between the 29th of November and the 17th of January, 2016. Helena Wallberg graduated from the Royal Institute of Art in Stockholm. Her space interventions and site-specific installations have been displayed in various spaces – academic, independent, alternative – in Stockholm, Rotterdam and Vienna. Interested in materiality, Helena Wallberg questions distance, memory and personal space.

Research Project
Pio Abad (b. 1983, Manila, The Phillipines) is mainly concerned with the socio-political significance of the objects surrounding him, but also with the dictatorial patterns of this last century. For the purpose of his residency in Bucharest, he made a comparative research with the dictatorial regime of Nicolae Ceauseascu. .

ARAC is a non-profit organization founded in June 2012, in order to produce and promote contemporary art in Romania and abroad. The initiative of the 58 Plantelor Residency belongs to Anca Poterasu, gallerist and ARAC President. The first edition of the Residency took place in 2015 and it was financed through a grant offered by Norway, Iceland, Liechtenstein and the Romanian Government.